DURABLE WORK WEAR FOR WOMEN
THE DOVETAIL STORY
It all started with three women — two with muddy knees, one knee deep in textiles. Together they undertook the challenge to redefine women's workwear.
Dovetail Workwear: Fit for the job. Capable of anything.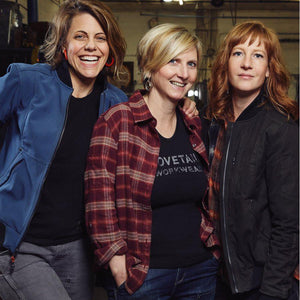 10% OFF YOUR FIRST ORDER
Email subscribers get to read our Women at Work
newsletters and shop stuff before everyone else.
SIGN UP